Fort Myers Beach Attractions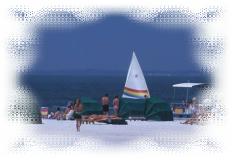 A vacation on the Gulf of Mexico has a certain quality of removal and relief that's not found just anywhere. Places like Sanibel Island, Fort Myers, Captiva and others all shine with a special brand of radiance perfectly suited for obliterating the aura of stress and tension that tends to surround the daily life of so many of us – a trip to this region guarantees a return to what's important.
Focusing on Fort Myers Beach, once a quaint settlement only accessible by boat, it might very well be possible to craft the ideal getaway. White sands, stunning sunsets, a little bit of eco-friendliness, tons of enthralling beach and recreational activities…all the ingredients are here. Cross the bridge to this refuge of a town and prepare to feel the weight of the world lift from your shoulders.
Fort Myers Beach is known for being a well-equipped yet laid-back spot; offering all that tourists need without the overwhelming crowds and hassles of visiting a busy, buzzing magnet for travelers. Orlando and Miami aren't too far away so a quick dip into chaos is possible if you desire, but this is the place to be if a little rest and breathing room are in order...read more »
---
Edison and Fort Winter Estates
Phone: 239-274-2377
---
Speedy's Airboat Tours - You will be amazed by the wonders of the Everglades as you travel from the Mangrove Jungles onto the sawgrass prairies. Only on the true airboats can you experience both! Florida Golf Guide - This Florida Golf Guide offers information on resorts, golf course, golfcourse communities, schools, pro shops and more.
Southwest Florida Fishing and Charter Guides